Custom Marble Sculptures
Have you wished you could have a marble bust of yourself or somebody you love? Or a marble reproduction of your favorite museum sculpture? We frequently have requests from our customers for custom marble portraits or sculptures. If there is a custom marble sculpture that you would like to commission, please send us pictures and we will give you more details. We will give you an estimate of how long it will take a how much it will cost. Payment is required in order to start the process of creating a marble sculpture.
Are you an interior designer, an architect, or a home owner wishing to enrich your living area? Do you want you entire brand new building project decorated with exquisite art? Just imagine: mosaics on your floor instead of carpets or hardwood – frescos on your walls instead of one-color paint – woodcarving designs on your ceilings instead of tiles – custom wrought iron railings for your stairs, estate gates and balconies – all sorts of bronze or marble sculptures – YouFine – and real oil paintings. Ancient Sculpture Gallery is the only store that offers all of these services. Our museum replicas of unsurpassed quality and lasting beauty have already become centerpiece of many great home, office, and garden collections. Your living space is a reflection of who you are and what inspires you – bring the spirit of timeless art into it.
1. YouFine  statue custom reproduction
Athena was an ancient Greek goddess of war. Her Roman equivalent was Minerva. A customer wanted a Custom Marble reproduction of original museum Athena Minerva statue. The below sequence of images shows the original museum statue of Athena and the process of recreating its reproduction in white marble: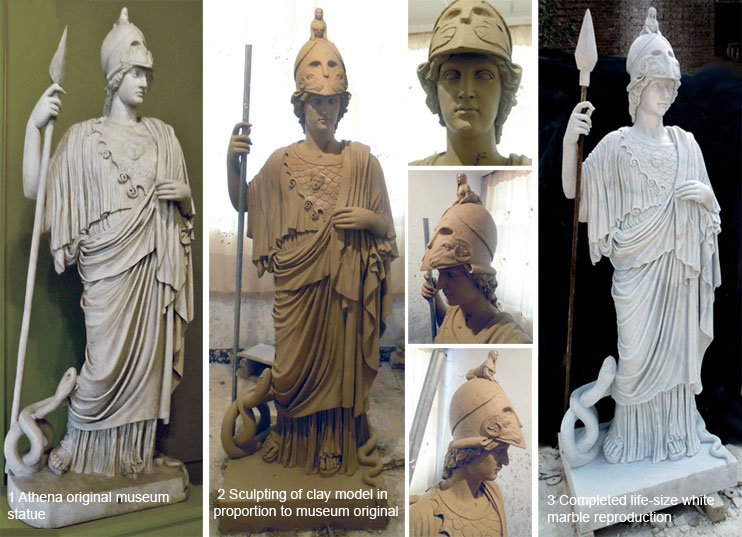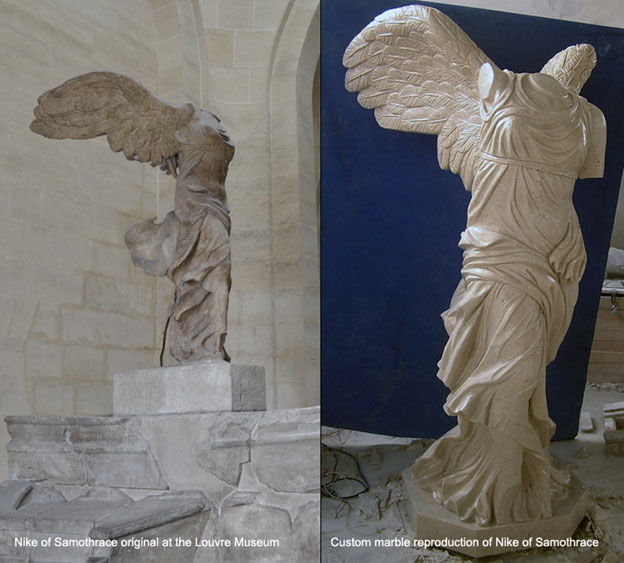 3. Custom marble busts
The below sequence of pictures shows the process of sculpting of a custom bust in white marble from photograph. The clay model is sculpted first and then after customer approved it the final creation of the same in white marble is completed.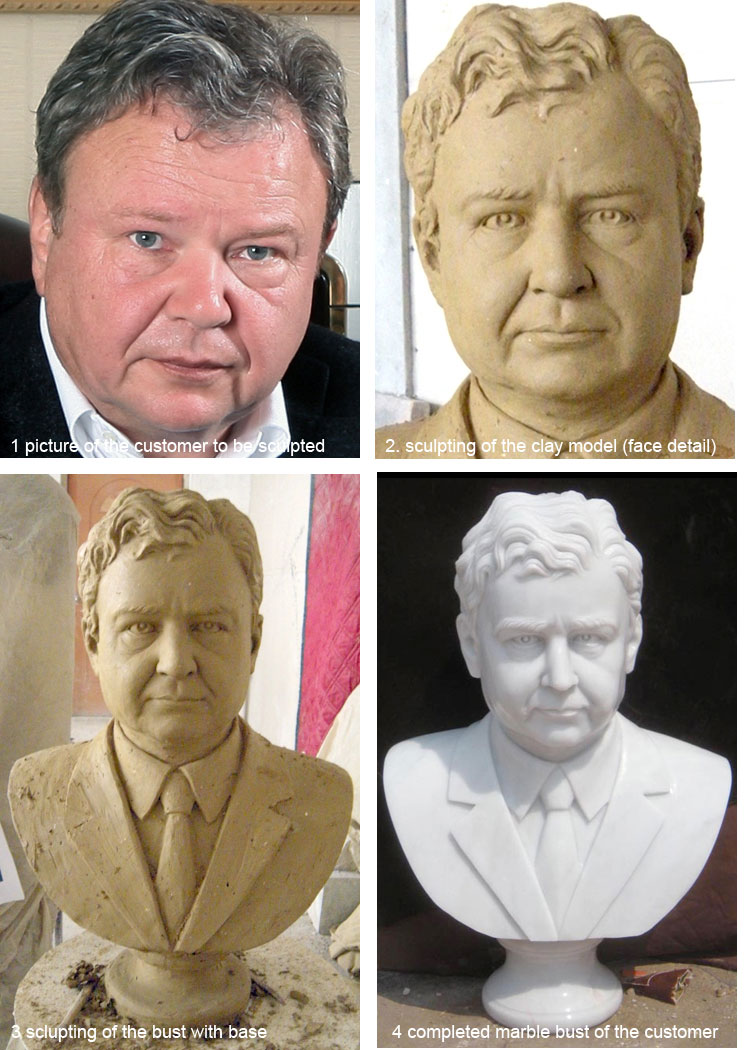 To see more examples of custom marble works please visit our custom busts page where several custom marble busts are displayed.
4. Other custom sculpting projects
Along with custom statues and custom busts, we can create any other custom shapes according to your specifications. Here is a custom reproduction of a marble crest done from picture provided by customer. Since the picture is incomplete, we fist drew the missing parts of the marble crest. After approval from the customer the final marble crest reproduction is sculpted.

Choices of marble
You have several different marble color choices for your sculpture and you can choose from White Marble, Antique Beige, Holestone, Yellow Marble, or Black Marble. Below are several examples for each one of these options. Just let us know which type of marble you prefer and we will create your custom sculpture in the color of your choice.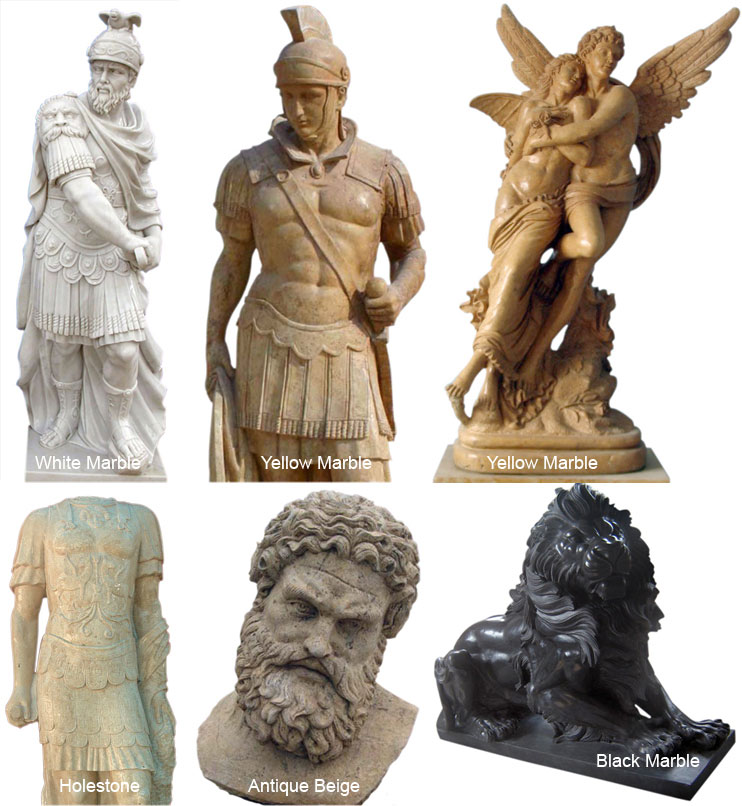 If you have a custom marble sculpture project feel free to ask any questions you may have. We will be happy to present you with a free quote of how much it would cost to make your custom marble sculpture